I'm in for a busy time reading over the next few weeks as several items I had on reserve at the library all came in at once. Today I took home with me (summaries from Goodreads):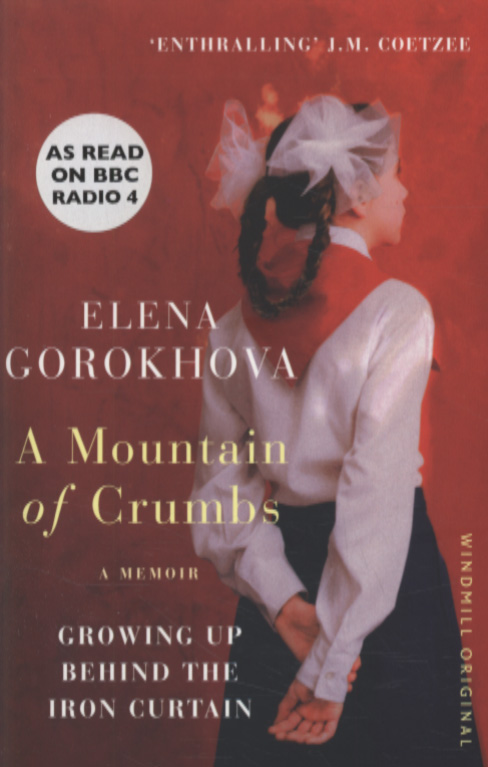 A Mountain of Crumbs by Elena Gorokhova
Elena Gorokhova grows up in 1960's Leningrad where she discovers that beauty and passion can be found in unexpected places in Soviet Russia.
A Mountain of Crumbs is the moving story of a young Soviet girl's discovery of the hidden truths of adulthood and her country's profound political deception.
84 Charing Cross Road by Helene Hanff
It all began with a letter inquiring about second-hand books, written by Helene Hanff in New York, and posted to a bookshop at 84, Charing Cross Road in London. As Helene's sarcastic and witty letters are responded to by the stodgy and proper Frank Doel of 84, Charing Cross Road, a relationship blossoms into a warm and charming long-distance friendship lasting many years.
The Little Women Letters by Gabrielle Donnelly
Vibrant, fresh, and intelligent, The Little Women Letters explores the imagined lives of Jo March's descendants—three sisters who are both thoroughly modern and thoroughly March.
Vlad: The Last Confession by C.C. Humphreys
(as recommended by Coffee and a Book Chick)
Dracula. A name of horror and depravity.
His tale is told by those who knew him best. The only woman he ever loved...and whom he had to sacrifice. His closest comrade...and traitor. And his priest, betraying the secrets of the confessional to reveal the mind of the man history would forever remember as The Impaler. This is the story of the man behind the legend...as it has never been told before.
An eclectic mix of books - I can't wait to get started! Have you read any of them? If so, what did you think?