Back in Jan and Feb, I had my own little meme going called Wonderful Wednesdays, in which we highlighted some of our favourite books each Wednesday. It was doing well for a fledgling meme, but then life took over and I never really developed it. I've decided it's time to give it another shot, so it's back with a revamped logo and new theme.
Wonderful Wednesdays #5
Wonderful Wednesdays is a meme about spotlighting and recommending some of our most loved books, even if we haven't read them recently. Each week will have a different genre or theme.
This weeks theme is escapism.
What books do you read when you are having a tough time of it in real life and need to forget all of your worries? What books do you trust to take you far away from reality?
I've chosen two books for this theme, one fiction and one non-fiction, both of which I have read multiple times and make me forget everything else. A few years ago, my answer would have definitely have been Harry Potter, without a shadow of a doubt, but times change: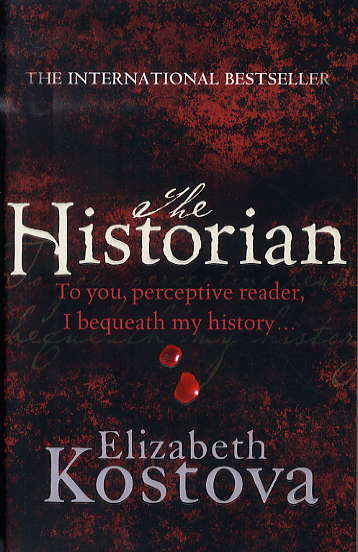 Choice 1: The Historian by Elizabeth Kostova
For those not familiar with this book, it's a retelling of Dracula based on the premise that Dracula survived and continued to create havoc up until the present day. A young woman finds a cache of letters and an ancient book and this sets her on the trial of Dracula throughout history.
This one is pure escapism for me both for the plot and the setting. As a Dracula fan, I like imagining his history through time and as an armchair traveller, I adore the descriptions of the places, cultures and food. I defy anyone to read this and not want to immediately visit Eastern Europe and Istanbul!
Choice 2: In Arabian Nights by Tahir Shah
This choice is a non-fiction book, in which the author has moved to Morocco. In beautiful and poetic language, he describes his experiences in Marrakech, the Sahara desert and interactions with Moroccans. It's all threaded through with his passion for storytelling, and the local stories passed down through the generations.
This book is a real gem that I don't think gets enough recognition. It's the only account of Morocco or the Middle East that portrays how different it is without making it overly exotic and romantic. You can tell that Shah truly loves Morocco, it's people and traditions. Whenever I read it, I'm completely swept up in the sights, sounds and smells of Morocco and it's not a bad place to be. England and real life certainly seem a long way away.
How about you?
I want to hear all about your favourite escapist reads, be they fiction or non-fiction, or whatever genre they come from. If you want to take part, grab the button above and make a post in your blog. Then link your post below, so I can read and comment on all your lovely entries!