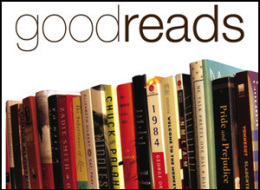 At the weekend, I finally passed a landmark in my quest to be more organised and you know, actually know what books I own. I finished cataloguing everything on goodreads, something I have been working on for months. And by everything, I mean everything - kindle books, netgalley requests and all.
Now that I am all set up, I would love it if you hopped over to
my profile
and added me as a friend. I love seeing all the reading updates and little comments on goodreads. Just don't spend too much time looking the size of my to-read shelf!