So the long-list for the Orange Prize has been announced. The Orange Prize celebrates excellence in fiction written by women and it's the only prize that I follow properly. Every year when the short-list comes out I try to read as many books from it as I can and I've discovered some great books this way (Half of a Yellow Sun, Small Island, We Need To Talk About Kevin etc). I've not yet met an Orange prize book that I haven't enjoyed.
This year, I've decided to step up my reading for the Orange Prize and I'm hoping to read most of the books from the long-list. Some I already own but the rest I've placed holds on at the library. Here are my selections from the long-list:
Island Of Wings by Karin Altenberg
This is the one I am most excited to read. It's set in 1830 and is about a minister and his wife settling in the Hebrides. Neil is evangelical and hopes to fight the pagan ways of the islanders, whilst Lizzie just wants an adventure. But soon their marriage is in trouble and there are rumours of hauntings on the cliff-tops. This book is supposed to have a
Wuthering Heights-
esque atmosphere, one of the main reasons I can't wait to read it.
Status:
On hold at the the library, #2 in the queue.
Half Blood Blues by Esi Edugyan
I've been meaning to read this since it was short-listed for the Booker so now I have the perfect opportunity. Set in Berlin in 1939, it's about black jazz player who is arrested despite being a German citizen. He is never heard from again, but what really happened?
Status:
On hold at the library, #1 in queue (so I could receive this any time between tomorrow and three weeks from now).
The Translation of the Bones by Francesca Kay
I love a religious slant to my literary fiction, so this novel about the mania that descends on an ordinary church after Mary-Margaret witnesses a miracle should be perfect for me. It looks like there are lots of wonderful side-lines too - sons fighting in Afghanistan, living in tower blocks, links to Ireland.
Status:
On hold at the library, #1 in queue (I love getting in ahead of all the other readers!)
Painter of Silence by Georgina Harding
Painter of Silence
is about Romania in 1948, the new Communist regime and the danger and horror it bought. I'm hoping it will be powerful but in a beautiful way too, along the lines of
The Cellist of Sarajevo.
Status:
On hold at the library, #3 in the queue
Tides of War by Stella Tillyard.
The straightest historical fiction on the list,
Tides of War
is about a war I know little about, the Peninsular War of 1812-1815. It's about a couple, Harriet and James, as James leaves to join the Duke of Wellington's troops and Harriet gets a taste of the freedom available for women left behind.
Status:
On hold at the library, #1 in queue
The Sealed Letter by Emma Donoghue
I know, I know, I really need to read
Room.
And I will - I already own it but in the meantime
The Sealed Letter
actually has caught my attention more. It's based on a scandalous court case of divorce in Victorian times with accusations of rape, adultery and secrets. I just know I'm going to love it.
Status:
On hold at the library, #1 in queue (I expect to receive this one first as unlike the others, there are multiple copies available in the system).
The Song Of Achilles by Madeline Miller
I've seen many positive reviews of this book on other blogs so even though it's not the kind of book I would usually give up, I've decided to give it a try. It's a retelling of the Trojan war, so I'm hoping to learn a lot about Ancient Greece as I read it.
Status:
On hold at the library, #1 in queue.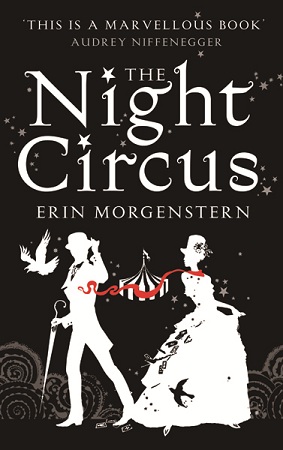 The Night Circus by Erin Morgenstern.
I'm sure this book doesn't need any introduction, given that it has been surrounded by the hype monster for quite some time! I actually received this one for Christmas, but was planning to wait until all the hype died down before reading it. I really hope it lives up to all of my expectations.
Status:
owned (physical copy)
State Of Wonder by Ann Patchett.
State of Wonder
will be my first Patchett, and I'm very much looking forward to it. I love the sound of the Amazon rainforest setting and the medical premise. I got this one on a kindle daily deal for the bargain price of just 99p so it's good that I will finally have the push to get it read.
Status:
Owned (kindle).
So as you can see, I will be quite busy with my reading over the coming weeks! It does feel good to get in with the library holds before the books become very popular though :)
Will you be following the Orange prize?
Which of the books I have highlighted are you most interested in?